12 April 2023
Woking office celebrates Petrofac's £11.5bn offshore wind agreement
THE Woking office of a global energy services company is celebrating an £11.5billion offshore wind agreement.
Petrofac, which has premises in Dukes Court, secured the landmark deal with Hitachi Energy. It was awarded by the Dutch-German electricity grid operator TenneT to supply offshore transmission platforms and onshore converter stations.
Transmission platforms, which will be one area of Petrofac's responsibility, gather energy generated by offshore wind farms and transfer it to shore, where it will be distributed to Dutch and German grids.
The agreement is split into six contracts to be divided equally between Petrofac and Hitachi Energy, one of which will start almost immediately.
The News & Mail understands that, while the Woking team will offer support across the period of the arrangement, it is not yet certain when that role may begin. A large proportion of their work is in the new and renewable energy sector, including a large number of wind studies.
 Graeme Jack, operations director for Petrofac's engineering and consultancy team in Woking, said:  "Wind energy, and the engineering expertise needed to deliver it, will be key to the energy transition. 
"As an established form of renewable energy,  it will play a crucial role in helping us meet the world's growing energy demands through a mix of sustainable energy sources.
"Petrofac's appointment alongside Hitachi Energy on this important project demonstrates the transferability of our skills to support the world's evolving energy needs".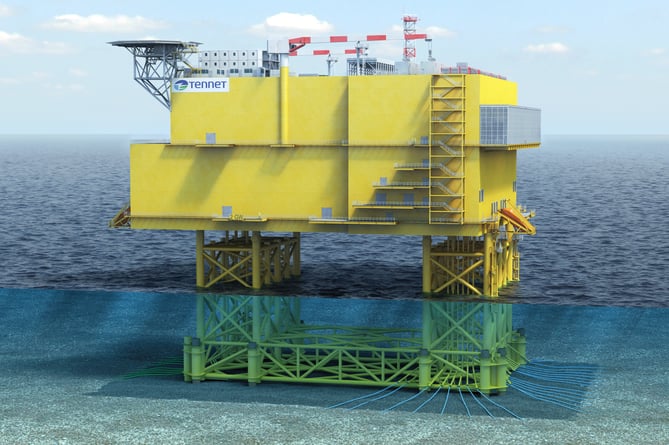 How a next generation two-gigawatt transmission platform will look when built. 
(Petrofac )
Credit: Woking News and Mail